Thank you all so much for the encouraging and kind words after sharing the precursor to this post with you, I sure feel the love. It's taken me some time to conclude this story, as Sri Lanka has fully captivated me, enrapturing me in all it's bounty and beautiful warmth - though the heat, spice and smiles. Pulling out my computer has kinda been the last thing on my mind...
Now, back to where I left off. Let me Waynes' world time warp you back to last spring when I was feeling the travel jitters for entirely different reasons. Rather than looking forward to a world of opportunity, I was dragging my heels through some real thick mud.
Leaving him, albeit on my birthday, was maybe the most difficult thing I've ever wilfully done. I shed enough tears to last me a few solid years. To make it easier on both of us, I was saying see you soon, but deep down I had a sinking feeling it was goodbye.
It was like ripping off a big ol' bandaid, without the wound being healed underneath. The wound was so raw, and flying so far away from him and the caretaker existence I knew felt so uncomfortable. The thought of healing myself was a complete afterthought, I was fine...Right? Maybe not.
When I arrived in England back in April, I was broken. Thank goodness I had Jess to lean on and the innocent delight of my nephews to help put me back together again. Jess brought me up to her and Tim's 'lodge' in Norfolk, gently exposing me to a different world. It was a soft intro, the charming English countryside during the thick of spring, it was ever so dreamy. In reflection, the land during the season of new life was somewhat metaphorical. Life was in in full blossom all around me, encouraging my heavy layers to melt away and allowing the sun to shine down on my sluggish winter blues. The giggles, games of Snakes and Ladders, handstands, beach combing in search of dinosaur fossils, and runs along the deserted endless coastline were so therapeutic. I had my fair share of solo time to get introspective, to reflect, scream into the eroding sea cliffs, to sob and sob some more, to sing, make friends with horses, to stare out over the North Sea, to journal, to admire the beauty, and to just be still and quiet.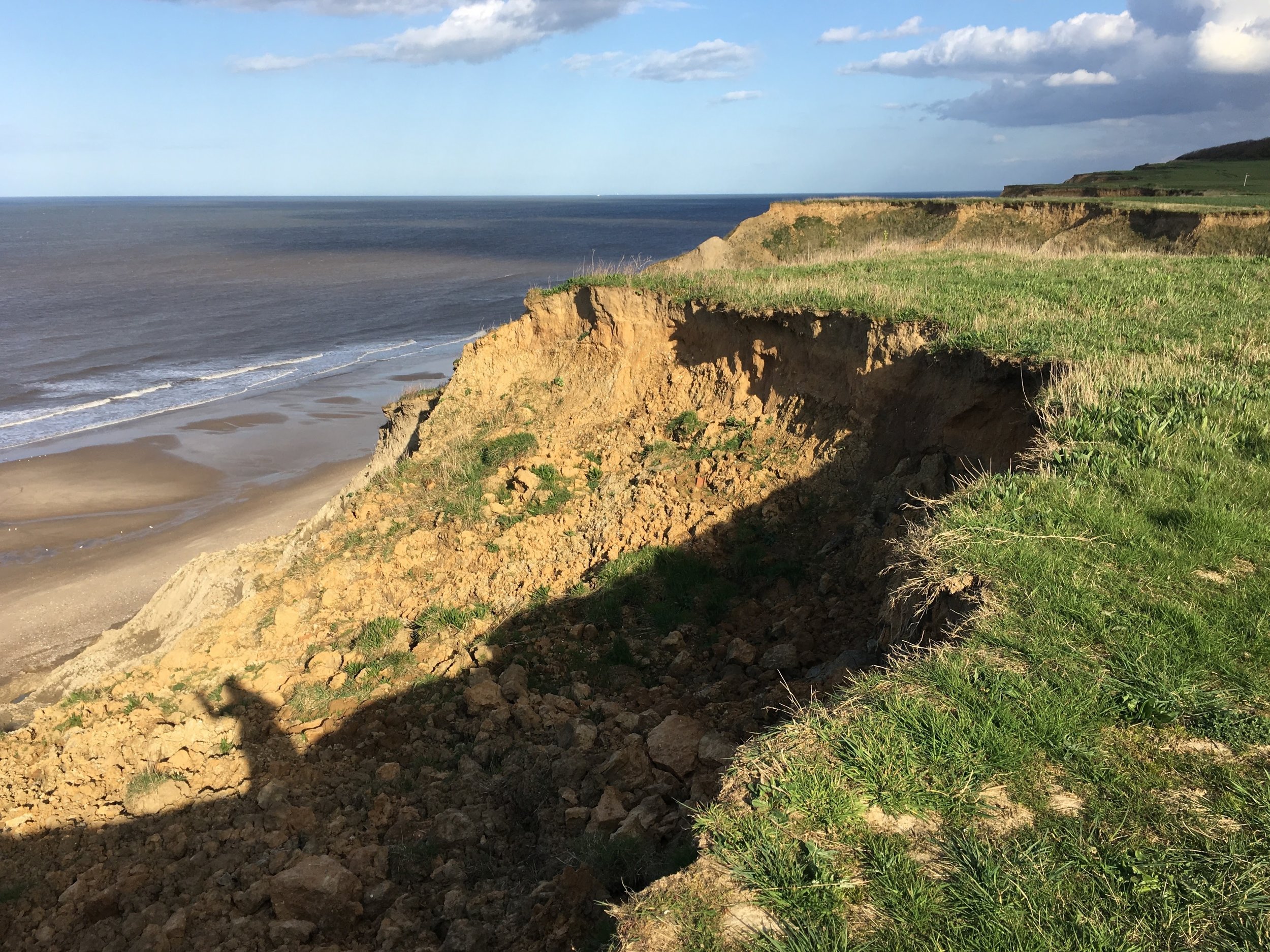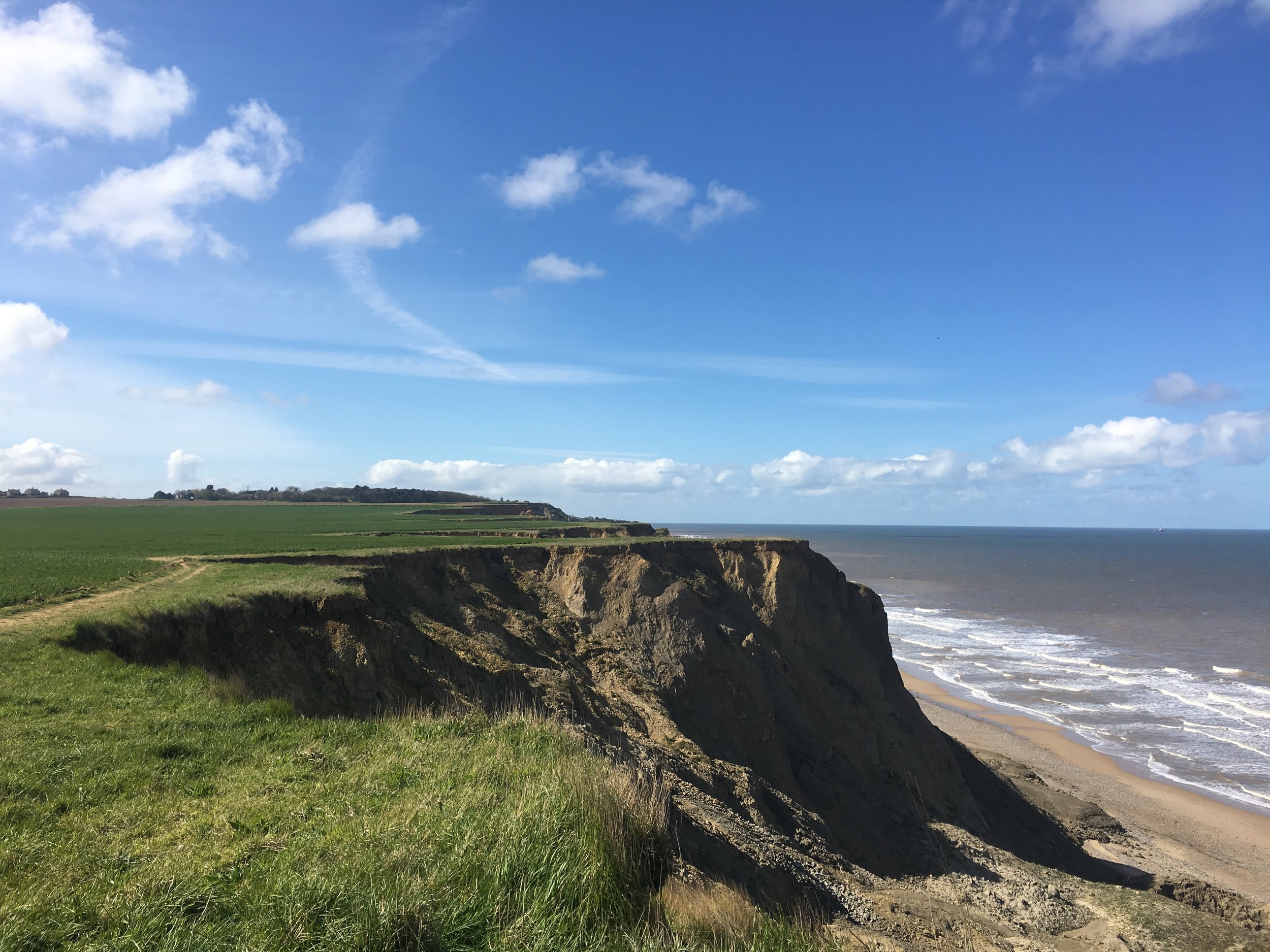 Along with going to England, a birthday gift and a bit of bribery added to the draw for me to leave Vancouver. My family wanted to send me away with Jess to Morocco, incorporating my love of travel, surf and yoga. It wasn't all that easy, I wasn't my usual happy-go-lucky travelling self, finding it somewhat hard to socialize and have fun with new friends, all the while it sparked some joy through experiencing a new culture, incredible food, good company, and berber rugs!!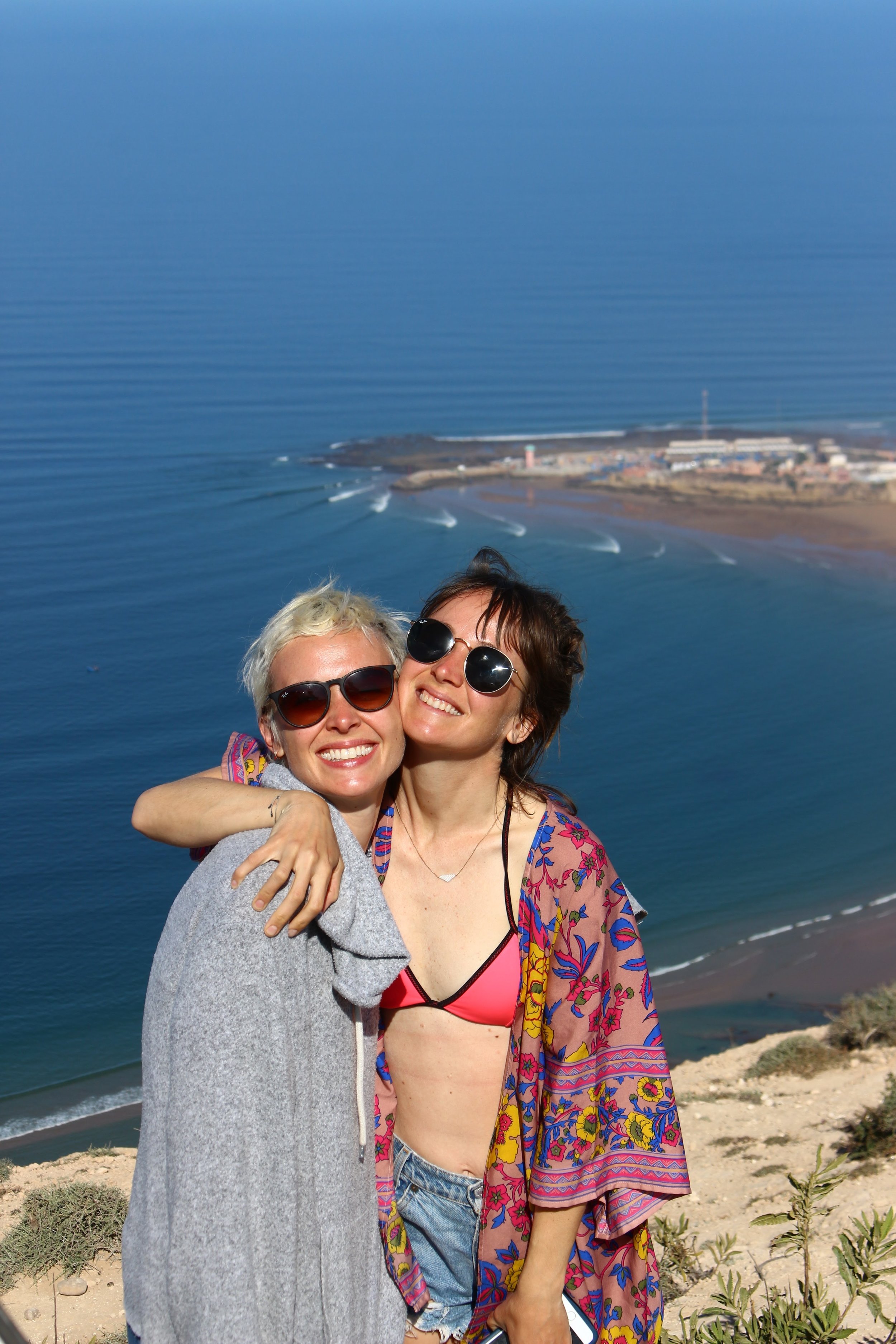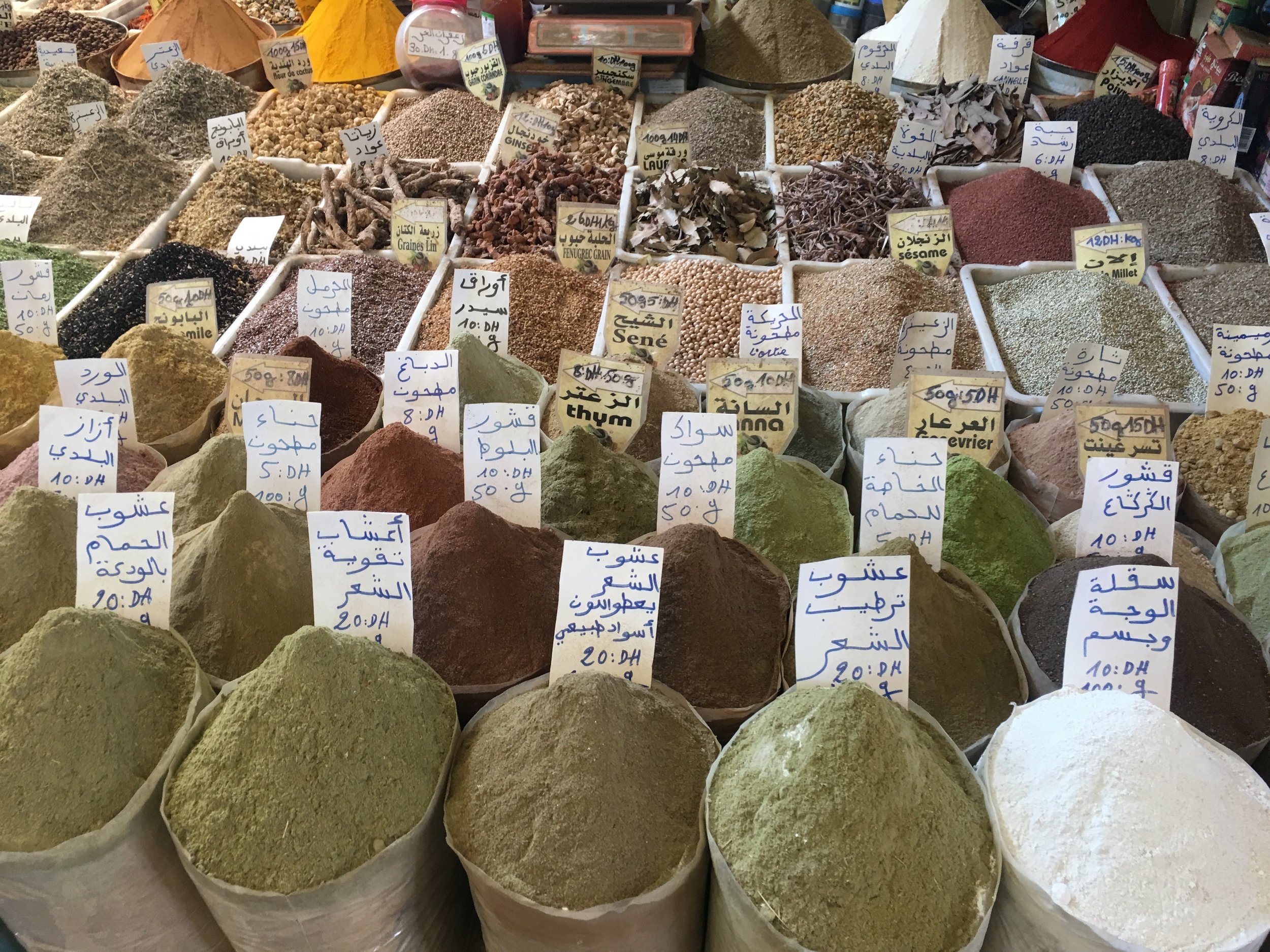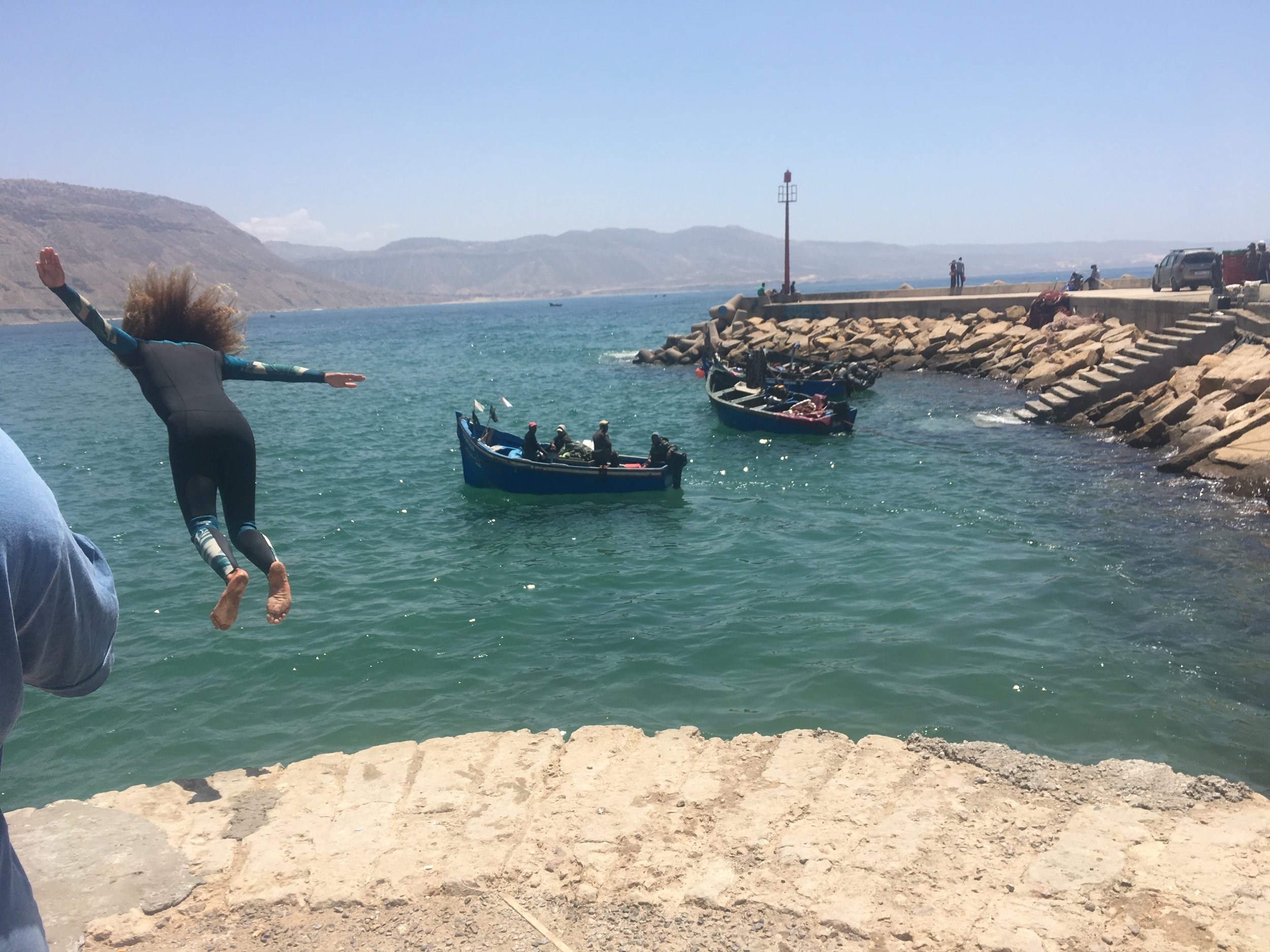 When it was time to go back home to Vancouver, things were different. I had visits with him over the course of the next few months, they were lovely and also so painful knowing we just couldn't be. Having to relive the hurt of saying goodbye every time I went to see him, and not wanting to mess with his emotions, I had to tear myself away and rip the bandaid off for good.
My life started to take a new form as I had gained strength to return to work. Although I wasn't feeling like being back in the public eye so much. Shortly after my return, I was presented with a status and base bid, meaning I could apply for part time. So I jumped at the opportunity, asking for part time out of Vancouver, second choice, Toronto. The result of that, was both my status and base changed, I got part time out of the YYZee. I was ready for the temporary change of scenery that would bring me closer to my sisters while figuring out how to be back on my own two feet. A few days after getting part time, work had another life altering proposal. The first time it had ever been offered in the history of my patriotic airline, a whole year off! I could barely believe it, this to me was a dream come true and something I had been asking for since I started flying. Once again, I didn't waver, I've never felt so sure of anything. I have always envisioned having this time in my life, and I still can barely believe it's actually happening. Life can be so mysterious, had I not asked to be based out of Toronto, I wouldn't have received this year off. One door was forcefully shut, and another mysteriously opened.
2018 is my year to journey, to go and do whatever I please, and to heal my heart. Living life on the open road has always made me feel so inspired. Where will the open road take me? No idea. It's open. My no-plan-plan, I'm literally going where the wind, word of mouth and my heart takes me. To fly by the seat of my pants and slow down like a sloth; I'll flow with the water, and gaze at the world from moving windows and mountaintops.
Before I was granted the leave, while operating a long flight from Vancouver to Toronto, I found myself on the plane with some spare time, so I sat down and wrote a list of all the things I've ever dreamt of doing if I had more time. The list is lengthy, and since that day, it keeps growing. Not sure what I'm capable of tackling in one little year, but I plan to scratch the surface. Oh the places I'll go...Or not go. I may never leave Sri Lanka. This country, the people, the scenery, the surf, the food, it's blowing my mind everyday.
We all have stories, they shape who we are, adding layers, depth, and more pages in our evolving lives tale. You can get caught up in the story, so much so, that you don't see opportunities when they arise. Pausing and taking a step back is never a bad thing when the overwhelm kicks in. If I hadn't taken the time away to be in London back in the spring, I most likely wouldn't be sitting here in Sri Lanka allowing my story to keep evolving.
As it evolves, I expect I will encounter many challenges. I will continue to miss him dearly, longing for his company and the way things were. Moving through the grief is all apart of the game, to shed some more layers, allowing space to make new memories, and to build myself up and be happy in my own company. My life thus far has had a decent dose of highs and lows, remaining in equilibrium just ain't a thing, and I believe it truly takes the darker times to fully appreciate life's lighter times.